<! *** Left Border *** >
<! *********************** > <! *** *** > <! *** Header Info *** > <! *** *** > <! *********************** >







<! ********************* > <! *** *** > <! *** BODY COPY *** > <! *** *** > <! ********************* > Lobster Traps - Etched Brass
Set of 12
Item 5001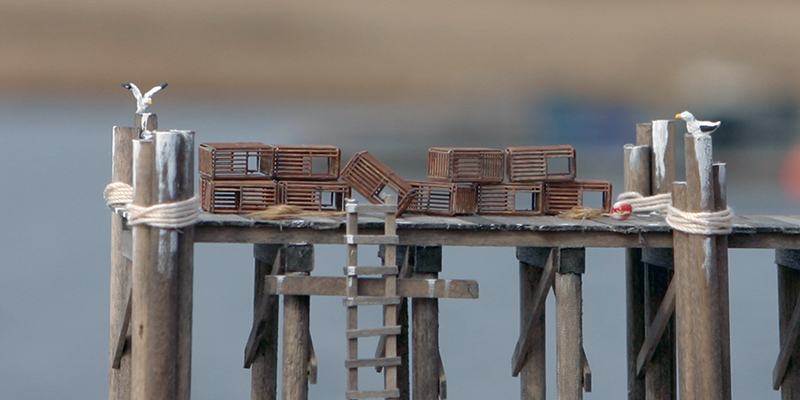 Photo of item 5001 - painted like new.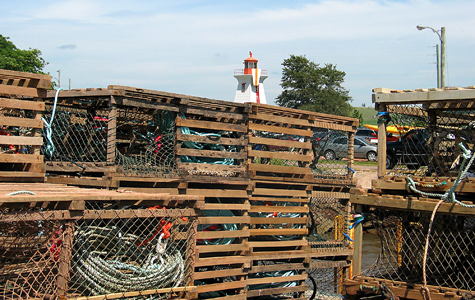 Photo of real lobster traps - new and ready to go.

The original wooden trap is said to have originated in Cape Cod in 1810. New England fishermen in the United States used it for years before American companies introduced it to the Canadian fishery through their Atlantic coast canneries. There have been many variations of the lath trap over the years, varying in the number and shape of openings and compartments. There were double headers, three headers, jail, parlor, wheeler and diamond traps.

The traditional wooden lobster traps, that are now being replaced by metal framed traps, consists of two main sections, the kitchen and the parlor. A lobster first enters the trap through a netted funnel shaped structures called doors (also called funnels). After successfully entering through one of these doors the lobster enters the kitchen where the bait is tied. When a lobster tries to escape from the kitchen it is led through another netted door into the parlor. Small vents (spacing between the slats) in the parlor allow undersize lobsters to escape, but larger lobsters are stuck there to await their fate. The netted "doors" are shaped in such a way that it is easy for the lobsters to get in but difficult for them to get out.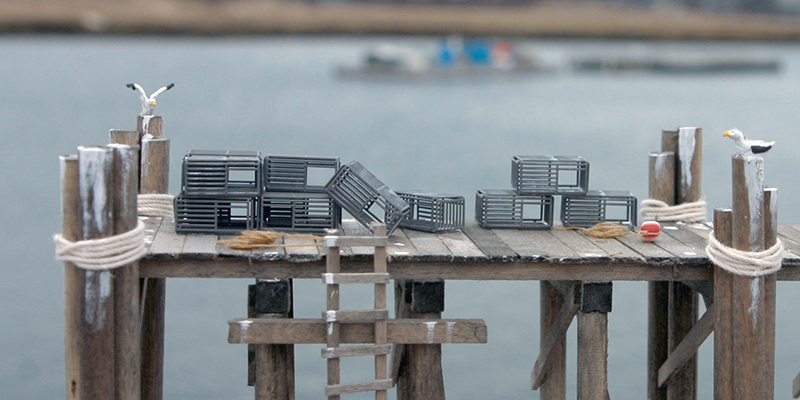 Photo of item 5001 - painted, weathered and sitting on a dock.


Etched Brass Lobster Traps. Package of 12 Lobster Traps.

Price: 11.95




<! *** Right Border *** >